Dr. Emily He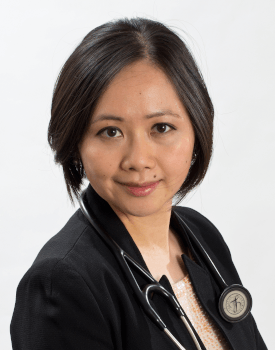 Dr Emily He is a female consultant gastroenterologist and Fellow of the Royal Australasian College of Physicians who is highly experienced in all aspects of luminal gastroenterology, including the detection and prevention of bowel cancer, and the management of inflammatory bowel disease. A skilled endoscopist, she employs the latest techniques in advanced diagnostic and therapeutic endoscopic procedures.
Dr He received her undergraduate medical school training at the University of New South Wales, where she graduated with Honours. She undertook her postgraduate specialist training in gastroenterology and hepatology at Prince of Wales Hospital.
Dr He has extensive clinical and research experience in the early detection and prevention of bowel cancer. She has a Masters of Public Health and is a past recipient of a prestigious National Health and Medical Research Council Postgraduate Scholarship. She was also the inaugural White-Walker Cancer Research Scholar at the University of Oxford. Her PhD studies in bowel cancer screening and prevention, undertaken at the University of New South Wales and University of Oxford, have been published in international peer-reviewed journals. Her research has helped to fill key gaps in the knowledge of bowel cancer control and has been recognised by the Winston Churchill Memorial Trust. She was awarded a Churchill Fellowship to improve the effectiveness of bowel cancer screening in Australia using next-generation testing.
Dr He is widely regarded for her holistic and practical approach to gastrointestinal and liver health. She consults in Wales Medical Centre, Randwick. She is also fluent in Mandarin.
OUR SPECIALISTS
SERVICES
OUR ADDRESS
Level 10 & 11, 1 Newland Street
Bondi Junction NSW 2022
Level 10 : Procedures
Level 11 : Consultations
(02) 9369 3666
(02) 9369 1247
admissions@nssc.com.au
MAP